Choosing a care home
At Elder, we understand that not everyone is in the right circumstance to receive live-in care in Tunbridge Wells, whether that is due to issues of space or that the home requires too many adaptations to suit your loved one.
No matter the reason, we'd still like to help and we know we're in a good position to recommend the best care, even if it happens to be in a care home.
Your loved one has every right to be supported and cared for in the way they deserve, which is why we've found the best residential options in the area for you.
The top care homes in Tunbridge Wells
If you're considering residential care for your parents or loved ones in Tunbridge Wells, the following eight options may be worth considering.
Hale Place Care Solutions
77/79 Old Road, East Peckham, Tonbridge TN12 5EN
Hale Place is a small residential care home in East Peckham, which specialises in providing a high level of dementia care for residents over the age of 55. Accommodation is spread across 6 single rooms and 2 shared rooms, 6 of which have private ensuites.
Suitable for dementia, Alzheimer's and stroke.
Ashurst Park Care Home
Fordcombe Road, Fordcombe, Tunbridge Wells TN3 0RD
In a rural setting on the edge of Fordcombe, Ashurst Park is set within landscaped grounds and has 47 single rooms and 3 shared rooms, 29 of which have private ensuites. Ashurst Park caters for seniors as well as younger adults.
Suitable for dementia, sensory impairment.
Chamberlain Court
77 Mount Ephraim, Tunbridge Wells TN4 8BS
A purpose-built care home, Chamberlain Court boasts a wide range of facilities, including a café. Aimed at residents over the age of 50, there are 72 single rooms, all with private ensuites.
Suitable for dementia and old age.
Little Court
26 Roopers, Speldhurst, Tunbridge Wells TN3 0QL
Located in the village of Speldhurst and set in mature gardens, Little Court offers residential and respite care for people over the age of 65. There are 25 single rooms and 5 shared rooms, 18 of which have private ensuite facilities.
Suitable for Alzheimer's, MS, Parkinson's, cancer care, physical disability and stroke.
Warren Drive Residential Home
Fielden Road, Crowborough TN6 1TP
Set in landscaped gardens with views across Ashdown Forest, Warren Drive caters for residents over the age of 65. There are 29 single rooms, 26 of which have private ensuites.
Suitable for sensory impairment and physical disability.
The Hollies
14/16 Park Road, Southborough, Tunbridge Wells TN4 0NX
The Hollies is a refurbished Georgian property set within gardens not far from Tunbridge Wells. With 17 single rooms and 7 shared rooms, 2 of which have private ensuite bathrooms, The Hollies offers residential, respite and convalescent care to people over the age of 65.
Suitable for dementia, Alzheimer's, Huntington's, Parkinson's, physical disability, sensory impairment, challenging behaviour and stroke.
Barchester Wadhurst Manor
Station Road, Wadhurst TN5 6RY
From assisted living to palliative and respite care, Barchester Wadhurst Manor is a residential care home catering for people over the age of 40. With 65 rooms, all with private ensuites, Barchester Wadhurst Manor has a dedicated dementia care unit.
Suitable for dementia, Alzheimer's, Parkinson's, MND, MS, muscular dystrophy, physical disability, visual impairment, cancer care and stroke.
Beulah Lodge Rest Home
1 Beulah Road, Tunbridge Wells TN1 2NP
Beulah Lodge is a Victorian building set amidst landscaped grounds in a peaceful residential setting. Offering residential and respite care to people over the age of 65, Beulah Lodge has 21 rooms, all with their own private ensuite facilities.
Suitable for sensory impairment and stroke.
Make sense of your options
Realising your elderly loved one requires extra, full time care isn't easy and when there seems to be so many options, it might be overwhelming to know where to start.
At Elder, we are always on hand to offer the best impartial advice, every day between 8 am and 8 pm to help you decide on the best care solution for the your loved one.
Get in touch with one of our friendly care advisors today with no obligation.
Frequently asked questions
Would a care home support those with Parkinson's disease?
Parkinson's disease is a complex condition that needs specialist care, particularly in the later stages. Some care homes are able to support people with Parkinson's disease, but due to a high staff turnover in many homes, they are unable to offer the continuity of care the patient needs.
Live-in care can support a person with the condition to live in their own familiar environment, and having one-to-one care from a dedicated caregiver means that their individual needs and wishes are well understood. Sometimes people with Parkinson's disease need a great deal of extra time to accomplish a task, and this can be difficult in a care home where there are other residents waiting for attention. The timing of medication is also very important, and a dedicated live-in carer will be able to ensure that it is taken at the optimum time for the best results.
Who would care for my loved one in a care home?
If your loved one has to go into a care home, they will be cared for by members of the staff team on duty. Depending on the size of the home and the number of staff members employed, this could mean that a different carer helps your family member with personal care tasks on different occasions, and they will not be able to enjoy the continuity of care that they would from a one-to-one carer who was providing live-in care.
Some care homes also have a high staff turnover, which adds to the problem of an older person having to be cared for by unfamiliar carers. With Elder's live-in care service, a carer would be selected for your loved one and would provide all the 24-hour care and support they need so that a very close and supportive relationship is formed.
Does live-in care support those with depression?
Loneliness is a very real problem facing the older generation today. Our changing lifestyles mean that former communities have become fragmented, leaving many older people facing days at a time when they don't speak to another living soul.
A sense of loneliness and isolation, particularly when combined with declining health and a loss of independence, can quickly lead to depression, causing distress not just to your loved one, but also to other family members, who can feel unable to cope.
Live-in carers for the elderly can make a very real difference to the life of any older person with depression. Having a friendly face on hand day and night, offering help and support, but also companionship, is often all that is needed to restore a sense of purpose and wellbeing to the life of a lonely older person.
How do I fund live-in care?
Once you've decided to arrange live-in care for your parent or loved one, the next question you face may be how you can fund care at home. While some older people qualify for local authority assistance, many more will find they have property, income and assets, which put them above the funding threshold.
In this case, you could consider several options in determining how to pay for your loved one's care. If their pension income could cover live-in care, this would be the easiest option. However, if this falls short, you could consider using savings or freeing up equity to meet the cost.
An increasingly popular option is property downsizing. Moving to a smaller property may allow your loved one to stay in their familiar neighbourhood and even move into a property with a similar feel. Alternatively, you could look into mortgaging via a lifetime mortgage or reversion plan.
Check out our Cost of Care guide for more information.
Need a little more advice?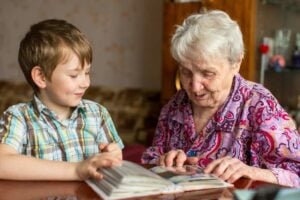 The true cost of care – everything you need to know Discover the true cost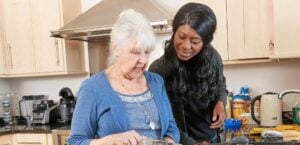 Live-in care Vs Other types of care If your loved one has reached a stage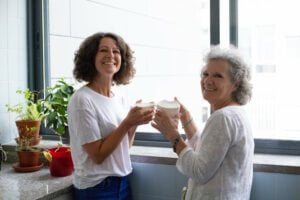 A Guide for Caregivers – Everything You Need to Know If your loved one needs