Choosing a care home
Here at Elder, we understand that live-in care in Putney might not be suitable for everyone. Your loved one's home might not have the required space, or perhaps they have complex medical needs.
Even so, Elder would still like to help you make the best later life care choice for your love one or relative. While there is an abundance of information available, you might not have time to filter through it all.
That's why we've summed up our top care homes in Putney to ensure that not only do you make the right choice for your family, but you don't get flustered trying to piece it all together either.
The top care homes in Putney
If you're considering residential care homes in Putney for your parents or loved ones, the following eight options may be worth considering.
Signature at Wimbledon
6 Victoria Drive, Putney, Wimbledon, London SW19 6AB
Operated by Signature Senior Lifestyle and overlooking Tibbett's Corner and the A3, Signature at Wimbledon offers respite and convalescent care for over 65s. It has 79 single rooms with ensuite bathrooms.
Suitable for dementia, mental health conditions, old age, physical disability, sensory impairment.
Ashmead Care Centre
201 Cortis Road, Putney, London SW15 3AX
Ashmead is operated by the Maria Mallaband Care Group Ltd. A care home with nursing for those over 55, with 110 rooms with ensuite facilities.
Suitable for dementia, mental health conditions, old age, physical disability and sensory impairment.
The Pines Nursing Home
104 West Hill, Putney, London SW15 2UQ
Caring Homes Group operates the Pines. Palliative, respite and convalescent care are available to the over-65s. 50 rooms with ensuite facilities.
Suitable for old age, physical disability and visual impairment.
St Mary's Home
Roehampton High Street, London SW15 4HJ
A residential care home, St Mary's Home is operated by the Frances Taylor Foundation. It offers day care and respite care for up to 42 people, with 24 single rooms and 9 shared rooms. There are three rooms with an ensuite.
Suitable for learning disability.
Lyle House Care Home
207 Arabella Drive, London SW15 5LH
Care home lovated in Roehampton, just over a mile from Putney, Lyle House is operated by Country Court Care. It has space for up to 45 residents in the 65+ age bracket. 45 rooms with ensuites.
Suitable for dementia, mental health conditions, old age, physical disability and sensory impairment.
Duchesne House
Aubyn Square, Roehampton Lane, London SW15 5ND
This purpose built care home facility is operated by the Society of the Sacred Heart and has space for 22 residents in single rooms. Some rooms have ensuite facilities.
Suitable for old age and dementia.
Viera Gray House Care Home
27 Ferry Road, Barnes, Richmond, London SW13 9PR
Over the border in Richmond, Greensleeves Care for over 65s operates Viera Gray House. It offers residential care for up to 41 users, with 40 of the rooms having ensuite facilities.
Suitable for dementia, old age, physical disability, sensory impairment.
Heathland Court Care Home
56 Parkside, Wimbledon, London SW19 5NJ
South of Putney is Wimbledon where you will find Heathland Court, operated by Bupa Care Homes. It offers palliative, respite and convalescent care with nursing for 58 residents over the age of 65. All 58 rooms are single and have ensuites.
Suitable for dementia, old age, physical disability.
Realising a loved one or relative requires extra, full time care isn't easy and when there seems to be so many care options in Putney, it might be overwhelming to know where to start.
At Elder, we are always on hand to offer the best impartial advice, every day between 8 am and 8 pm to help you decide on the best care solution for the your loved one.
Get in touch with one of our expert care advisors today.
Frequently Asked Questions
Do care home residents eat together, or can they choose to eat in their rooms?
When it comes to dining, the wishes of care home residents are always taken into account and menus are planned to provide a pleasant mealtime experience. While residents can choose to eat in their rooms, they're usually encouraged to dine with the other residents in order to benefit from social interaction.
However, some older people may find the atmosphere and approach of communal dining overwhelming, which is one reason why you might consider live-in care. Your loved one will be encouraged to eat tasty and healthy meals prepared by their carer in a relaxed atmosphere.
If you feel your loved one would benefit from the kind of person-centred approach that only comes with live-in care, contact us today to discuss your loved one's requirements.
Live-in Care or Nursing Homes: What's the difference?
If you choose nursing care for your loved one, they will move into a residential home where 24-hour care will be available to deal with complex needs, often with a number of people in a similar situation. Nurses are on hand at all times but with many residents to consider, their services may be stretched thin.
In contrast, live-in care means that your relative doesn't have to leave their own home. Instead, a live-in carer can move in with your relative and cater for their individual needs on a one to one basis.
Live-in care can be adapted to meet the level of support required by your loved one, whether they happen to be struggling to cope on their own, wants or needs companionship or has more complex. In all cases, live-in care can be a less stressful option than facing the upheaval of a move into residential care without compromising on the quality of care.
Dementia Live-in Care: What is it?
For people living with dementia, live-in care means that they wouldn't have to face the increased anxiety and confusion that moving into a care home would involve. Elder has specially trained staff who can provide dementia care in your loved one's own home so you will know they are safe and looked after 24 hours a day.
Dementia is a progressive disease, and your loved one's condition may change over time. Both their physical and mental abilities may decline, so Elder's carers will review their individual care plan regularly and ensure that you know about any changes whenever necessary.
If you would like to find out more about how Elder can help you to help a loved one who is living with dementia, contact our friendly care advisors for more information any day between 8am and 8pm.
How do Live-in Care Fees Work?
Many people assume that paying live-in care fees involves the same choices as those involved in meeting the costs of a residential care home. However, because your loved one is able to stay in their home, there are some extra funding options when it comes to live-in care.
When people move into care homes, there is a chance they may be entitled to government benefits or local authority help alongside their pension. However, they may need to sell their house.
With live-in care, the funding possibilities above still apply, but there are also some other options. For example, equity release may be something to look into for your loved one. Recently approved retirement interest-only mortgages may provide another solution. Someone needing live-in care would also be likely to be granted the higher rate of Attendance Allowance.
Read our useful Cost of Care guide for a full explanation of care costs and potential options for meeting them.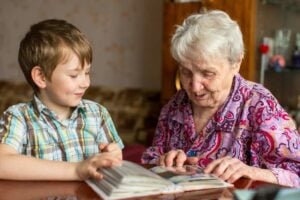 The true cost of care – everything you need to know Discover the true cost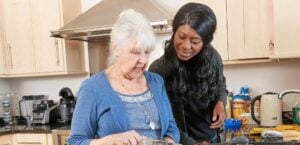 Live-in care Vs Other types of care If your loved one has reached a stage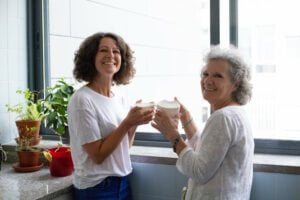 A Guide for Caregivers – Everything You Need to Know If your loved one needs