Choosing a care home
Live-in care in Plymouth isn't for everyone. Your loved one may not live in a house that has an extra room to accomodate a home carer, or perhaps the idea of it just doesn't quite take their fancy.
Even so, Elder would still like to help you make the ideal later life care choice for your loved one, who deserves the kind of care that is not only suitable, but something they would choose themselves.
That's why we've summed up our top ten care home picks in Plymouth to ensure that not only do you make the right choice for your family, but you don't get flustered trying to piece it all together either.
The top care homes in Plymouth
If you're considering residential care for your parents or loved ones in Plymouth, the following eight options may be worth considering.
Wisteria House Dementia Care (Plymstock) Ltd
53 Hooe Road, Hooe, Plymstock, Plymouth PL9 9QS
Wisteria House Dementia Care is registered to care for a maximum of 20 residents and provides specialist care to people with dementia and Alzheimer's.
Suitable for those over 50 with dementia or Alzheimer's.
Wisteria House
4/5 Napier Street, Stoke, Plymouth PL1 4QX
Wisteria House specialises in dementia care and has trained staff to deliver tailored programmes to residents living with a variety of conditions.
Suitable for elderly individuals, as well as those living with dementia.
The Oasis Care Home
90-92 Plymstock Road, Oreston, Plymstock, Plymouth PL9 7PJ
The Oasis Care Home is a modern care facility that provides specialist care to people with dementia and Alzheimer's, as well as elderly individuals unable to live independently.
Suitable for Alzheimer's and dementia, along with elderly individuals.
Selkirk House
74 Church Road, Plymstock, Plymouth PL9 9BD
Selkirk House provides care for elderly residents who can no longer live independently. Residents can bring their pets with them upon prior arrangement.
Suitable for those with dementia and Alzheimer's.
The Retreat Care Home
Belle Vue Road, Hooe, Plymstock, Plymouth PL9 9NR
The Retreat Care Home is housed in a Georgian country house set in private gardens featuring a fountain and a rose garden.
Suitable for those with cancer, disabilities and a number of other conditions that might require specialist care.
Manor Court
257 Blandford Road, Efford, Plymouth PL3 6ND
Qualified staff care for up to 37 residents with tailored plans.
Suitable for those with Alzheimer's, dementia and individuals requiring respite care.
Furzehatt Residential and Nursing Home
59 Furzehatt Road, Plymstock, Plymouth PL9 8QX
Furzehatt Care Centre is purpose-built residential home that provides care for 62 elderly residents. Carers are on-hand 24 hours a day, and the home is set in private gardens with a large conservatory lounge. There is also an activity programme for residents.
Suitable for those requiring respite care, palliative care and convalescence.
Michaelstowe
211 Ridgeway, Plympton, Plymouth PL7 2HP
Michaelstowe is a period residence which offers individualised care for elderly residents. As well as the main building, there is a large conservatory area where residents can socialise with each other. Trained staff provide 24-hour care.
Suitable for individuals with Alzheimer's, challenging behaviour, epilepsy, hearing impairment and deafness, Parkinson's disease, visual impairment, and those who have had strokes.
Realising your elderly loved one requires extra, full time care isn't easy and when there seems to be so many options, it might be overwhelming to know where to start.
At Elder, we are always on hand to offer the best impartial advice, every day between 8 am and 8 pm to help you decide on the best care solution for the your loved one.
Get in touch with one of our expert care advisors today.
Frequently asked questions
Who are Elder?
Here at Elder, we offer our clients a genuine alternative to residential care.
With around 97% of older people claiming that they would prefer not to move into residential care, we identified a need for a different form of care package – one that allows older people to enjoy all of their home comforts, but with the knowledge that someone is on hand, day and night, to offer help and support whenever it's needed.
Why should your loved one have to leave their home and lifestyle behind once they need assistance to remain in their home? With the help of one of our highly-trained, experienced and empathetic live-in care workers, your elderly relative can enjoy their home comforts without being uprooted from the home they hold so dear.
Do care homes have rules around visiting loved ones?
Every care home has its own rules and regulations around when family members and friends can visit their loved ones. These rules are set in place to ensure residents' safety and to enable the staff to go about their duties more easily.
Generally, unless your loved one is ill or there is an emergency, you'll need to leave the home in the early evening. You may not be able to visit in the early morning, when residents are getting washed and dressed.
If a care home does not allow a named visitor an appropriate level of access around visiting a loved one, then you should make a complaint. This may include: not allowing you to visit your relative privately, in the resident's own room, or a member of care home staff not leaving the bedroom when you are there. Care homes must adhere to government regulations around visiting rights.
How can I help my loved one maintain their independence?
Independence can mean many different things to different people. But for most, it is the power to make decisions about our day-to-day lives.
When an older person moves into residential care or a care home, this often comes with a loss of independence. The schedule and routines of a care home are set to meet the needs of as many residents as possible. Likewise, meals and opportunities to see friends or attend social events can be curtailed.
However, by choosing home care for your loved one, you can help safeguard their independence and overall quality of life. Having dedicated, one to one care means they can eat their own food, cooked in their own kitchen and can continue to be accessible and available to neighbours and friends.
Independence may be a state of mind, but studies show, it is essential to enjoying a good quality of life.
Are care homes expensive?
Care home fees vary widely according to the individual needs of your loved one and other factors such as the location of the home.
Care homes with nursing are generally more expensive than homes that only provide social care because of the increased cost of employing trained nurses, and specialist homes for those living with dementia also charge higher rates.
Live-in care is often less expensive than care home fees, sometimes saving as much as 30% compared to the cost of residential care. If you are looking for care for an elderly couple, live-in care is very much less expensive and has the added benefit of allowing them to stay together in their own home rather than being parted, as they would be in a care home.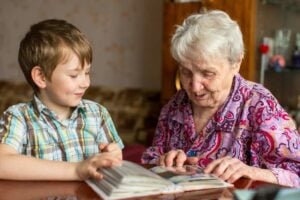 The true cost of care – everything you need to know Discover the true cost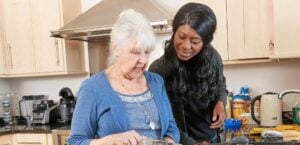 Live-in care Vs Other types of care If your loved one has reached a stage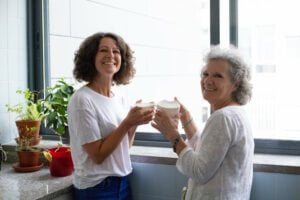 A Guide for Caregivers – Everything You Need to Know If your loved one needs