Choosing a care home
Live-in care in Hull isn't for everyone. Your loved one may not live in a house that has an extra room to accomodate a home carer, or perhaps the idea of it just doesn't quite take their fancy.
Even so, Elder would still like to help you make the ideal later life care choice for your loved one, who deserves the kind of care that is not only suitable, but something they would choose themselves.
That's why we've summed up our top ten care home picks in Hull to ensure that not only do you make the right choice for your family, but you don't get flustered trying to piece it all together either.
The top care homes in Hull
If you're considering residential care for your parents or loved ones in Hull, the following eight options may be worth considering.
Willersley House
85 Main Street, Willerby, Hull HU10 6BY
Owned by MHA (Methodist Homes) and located in Willerby village on the edge of Hull, Willersley House offers 34 single rooms for older people, with all rooms having private ensuite facilities.
Suitable for old age for those requiring residential care or on a day care basis.
Magdalen Park Nursing Home
Magdalen Lane, Hedon, Hull HU12 8LA
Owned by Yorkare Homes Limited. Magdalen Park is a purpose-built nursing home with 70 single rooms, all with en-suite wet rooms. There are four garden areas.
Suitable for nursing care, dementia care, old age, physical disability and private residential for ages 50+.
Kesteven Grange Care Home
Kesteven Way, Kingswood, Hull HU7 3EJ
Located outside Hull in a residential area, this care home is owned by HC-One and offers Care Home only, residential care services. There are 46 single rooms and 4 shared rooms. 4 rooms have an ensuite.
Suitable for sensory impairment and dementia residents, as well as for physical disability and old age.
Ashdale Lodge Residential Care Home
2 Wheeler Street, Anlaby Road, Hull HU3 5QE
Owned by Sanctuary Care Ltd, Ashdale Lodge takes patients aged 65 and above. The purpose-built facility is designed for 34 residents in a home community environment. The home offers care home only services on a residential basis. There are 31 single rooms and 3 shared rooms, all with shared bathrooms.
Suitable for elderly patients and those with dementia, physical disability or sensory impairments.
Sunningdale Court
Birkdale Way, New Bridge Road, Hull HU9 2BH
Sunningdale Court Care Home is owned by Care UK Nursing & Residential Care Services and offers old age care with 45 single rooms and 2 shared rooms – all which share bathrooms.
Suitable for ages 55+ and specialises in care categories that include stroke, Alzheimer's, cancer care, MS, Parkinson's and visual impairment.
Saltshouse Haven Care Home
71 Saltshouse Road, Hull HU8 9EH
Saltshouse Haven is located in a residential area of Hull and offers 150 single rooms for ages 60+. Care packages include convalescence, respite and palliative services.
Suitable for residents with physical disabilities, Alzheimer's and dementia.
Rossmore
68 Sunny Bank, Hull HU3 1LQ
Rossmore Nursing Home provides care services for older people with mobility, nursing and mental health-related care needs. Owned by City Health Care Ltd. The home admits ages 24+ depending on needs, with 22 single rooms and 17 shared rooms. 2 rooms have an ensuite.
Suitable for a range of specialist care categories include Down Syndrome, Cancer, MS and more.
St Clare House
Bourne Street, Hull HU2 8AE
St Clare House is based in a residential area of Hull and is purpose-built with 29 single rooms, all with an en-suite WC. Owned by Futurewise Properties Ltd, the home takes patients aged 65+.
Suitable for residential care patients with dementia, physical disabilities and other mental health conditions.
Realising your elderly loved one requires extra, full time care isn't easy and when there seems to be so many options, it might be overwhelming to know where to start.
At Elder, we are always on hand to offer the best impartial advice, every day between 8 am and 8 pm to help you decide on the best care solution for the your loved one.
Get in touch with one of our expert care advisors today.
Frequently asked questions
Are care homes expensive?
Care home fees vary widely according to the individual needs of your loved one and other factors such as the location of the home.
Care homes with nursing are generally more expensive than homes that only provide social care because of the increased cost of employing trained nurses, and specialist dementia homes also charge higher rates.
Live-in care is often less expensive than care home fees, sometimes saving as much as 30% compared to the cost of residential care. If you are looking for care for an elderly couple, live-in care is very much less expensive and has the added benefit of allowing them to stay together in their own home rather than being parted, as they would be in a care home.
Check out our True Cost of Care guide for more information.
Do care home staff get to know about residents' lives and experiences?
Ideally, yes. Good residential care homes should, of course, employ fully trained staff who provide bespoke care for each resident and take an active interest in their lives and experiences. However, the reality is that in a care home setting the staff may have the best intentions but might not have the time to provide the personal attention that each resident deserves.
This is why many families consider one-to-one live-in care for their loved one. A live-in carer provides practical support 24/7 but also offers valuable companionship.
Over time, the live-in carer even becomes part of the family, forming a close personal bond with their care recipient.
Would a care home support those with Parkinson's disease?
Parkinson's disease is a complex condition that needs specialist care, particularly in the later stages. Some care homes are able to support people with Parkinson's disease, but due to a high staff turnover in many homes, they are unable to offer the continuity of care the patient needs.
Live-in care can support a person with the condition to live in their own familiar environment, and having one-to-one home care from a dedicated caregiver means that their individual needs and wishes are well understood.
Sometimes people with Parkinson's disease need a great deal of extra time to accomplish a task, and this can be difficult in a care home where there are other residents waiting for attention. The timing of medication is also very important, and a dedicated live-in carer will be able to ensure that it is taken at the optimum time for the best results.
Is live-in care affordable?
Compared with the cost of a care home place, live-in care is very affordable in many cases. 24-hour care in the home can work out at 30 percent less expensive than a care home and has many added advantages.
Your loved one would not have to face the upset and worry of leaving their own home and neighbourhood, so they will be able to remain in touch with friends and neighbours in the locality.
If your relative is a pet owner, they will not have to give up their beloved animals, as they might if they went into residential care. For anyone living with dementia, particularly, dedicated one-to-one care at home is the preferred option when 24-hour support is needed.
Contact us for further information about the affordability of live-in care.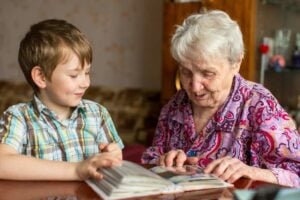 The true cost of care – everything you need to know Discover the true cost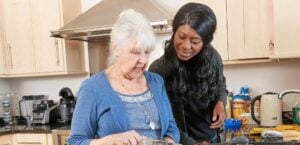 Live-in care Vs Other types of care If your loved one has reached a stage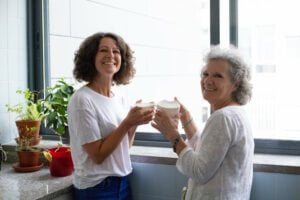 A Guide for Caregivers – Everything You Need to Know If your loved one needs