Choosing a care home
At Elder, we understand that not everyone is in the right situation to receive live-in care in Hertfordshire, perhaps there's no space or maybe they require much more complex care.
No matter the reason, we'd still like to help and we know we're in a good position to do so. We know what good care looks like, even outside of the home.
Your loved one has every right to be supported and cared for in the way they deserve, which is why we've found the best residential options in the area for you.
The top care homes in Hertfordshire
If you're considering residential care for your parents or loved ones in Hertfordshire, the following seven options may be worth considering.
Villa Scalabrini
Green Street, Shenley, Radlett WD7 9BB
Established to provide care for elderly Italians in Hertfordshire, now accepts people from all backgrounds. Opened in July 1986, the property features an internal Catholic chapel and provides adult day care for people living in the area.
Suitable for people living with dementia, mental health condition, old age, physical disability and sensory impairment.
Cooperscroft
Coopers Lane Road, Potters Bar EN6 4AE
This T L C Care Ltd property is one of many run by the firm in the Hertfordshire area. Capacity for up to 60 residents in single rooms with ensuites.
Suitable for those living with dementia.
Tremona Care Home
18 Alexandra Road, Watford WD17 4QY
Focuses on delivering care for those with complex needs. A purpose-built facility, also owned and operated by B&M Care Ltd with a capacity for up to 81 residents.
Suitable for those living with dementia and Alzheimer's.
Willow Court
Aldwickbury Crescent, Harpenden AL5 5SD
Located in Harpenden and owned by Quantum Care Ltd. Willow Court offers a range of care services for older people and their families including residential, respite and dementia care. The property also accommodates day guests.
Suitable for those living with dementia.
Montrose care home
95 Langley Road, Watford WD17 4PE
Located near to Watford town centre. This new-build 50-bed home is another B&M Care Ltd managed property with a mixture of single and single ensuite rooms.
Suitable for dementia and old age.
Cuffley Manor
Coopers Lane Road, Potters Bar EN6 4AA
Owned and operated by TLC Care Ltd and located half a mile from Potters Bar High Street. Capacity for up to 60 residents.
Suitable for those living with dementia and Alzheimer's.
Snowdrop House
Baldock Street, Ware SG12 9DT
Snowdrop House offers a range of elder care services from residential care, in addition to short-term respite care and end of life care. A new, purpose-built facility run by the Care UK Nursing & Residential Care Services group with capacity for up to 70 residents.
Suitable for those living with dementia.
Realising your elderly loved one requires extra, full time care isn't easy and when there seems to be so many options, it might be overwhelming to know where to start.
At Elder, we are always on hand to offer the best impartial advice, every day between 8 am and 8 pm to help you decide on the best care solution for the your loved one.
Get in touch with one of our expert care advisors today.
Frequently asked questions
Would a care home support those with cancer?
Care homes vary widely, and some institutions are able to provide specialist care for elderly residents with cancer, although you may have to search outside your preferred area in order to source a suitable establishment.
However, live-in care offers a genuine alternative to residential care, allowing your loved one to remain in their home, surrounded by their familiar possessions, with friends and family close at hand. An Elder live-in carer, who is experienced in cancer care, provides support and reassurance throughout every day and night, supporting your loved one in their daily activities, which can be particularly helpful for anyone going through the stress of cancer treatment.
Supported by their carer, your loved one can continue to enjoy their current lifestyle, whilst family members are reassured that their relative is in safe hands at all times.
Will my loved one still have independence in a care home?
Loss of independence is what many people fear most about having to go into a care home. However, it is very difficult for an older person to retain their independence when they are living in a communal setting with many other residents with varying needs. Although staff might like to ensure that people can be independent, they have a duty to ensure that they are safe and do not take unnecessary risks.
If you opt for live-in care for your loved one, they will have more control over how they live their life. Even something as simple as deciding what time to get up or to eat can be difficult in a care home, where it is necessary to fit in with other people. A live-in carer would give them choice in every aspect of their daily life so they are able to remain much more independent.
Does live-in care support those with Alzheimer's?
For those considering a care home solution for their parents or loved ones living with Alzheimer's, the question of adequate support often arises. We know from our own experience that the disease can make even the most confident person become suddenly insecure and afraid.
Live-in care supports someone living with Alzheimer's by providing everything they need to stay safe and happy in their own home. It offers companionship, activity and safety, making sure the person doesn't wander away and has help moving around their home.
The carer is trained in dementia care and can help with all levels of personal care, such as assisting with washing and using the bathroom. Deciding to engage a carer also takes away the pressure of household chores such as cooking and cleaning, ensuring that there is someone in place who can always be contacted by family members.
How quickly can I arrange a place for my loved one in a residential home?
While there are no hard and fast guidelines on how long it takes to arrange a care home place, you can estimate fairly accurately.
Firstly, much like buying a new home, you'll need to visit a few homes first to get a general impression. Once you find a home you like, you'll have to wait until a room becomes free. It goes without saying that the best care homes are generally running at full capacity and many use a waiting list system. Until a place becomes free, your loved one may need to stay in hospital or possibly move in with you.
Alternatively, an emergency live-in carer can be arranged within 24 hours. This carer could start right away and the initial care plan would be developed concurrently. Once the situation is in hand, a more permanent carer would then be arranged.
Read more about care homes vs. live-in care in our helpful guide.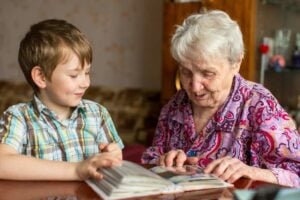 The true cost of care – everything you need to know Discover the true cost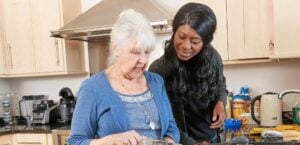 Live-in care Vs Other types of care If your loved one has reached a stage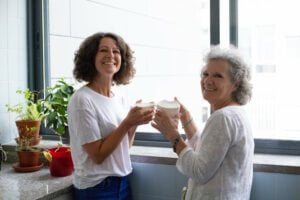 A Guide for Caregivers – Everything You Need to Know If your loved one needs