Choosing a care home
Live-in care in Guildford isn't for everyone. Your loved one may not live in a house that has an extra room to accomodate a home carer, or perhaps the idea of it just isn't for them.
Even so, Elder would still like to help you make the ideal later life care choice for your loved one. They deserves the kind of care that is not only suitable, but something they would choose themselves.
That's why we've summed up our top eight care home picks in Guildford to ensure that you make the right choice for your family without spending hours trying to whittle your options down.
The top care homes in Guildford
If you're considering residential care for your parents or loved ones in Guildford, the following eight options may be worth considering.
Eastbury Manor Care Home
The Street, Compton, Guildford GU3 1EG
Eastbury Manor has both short and long-term care residents, and carers are experienced in working with those with Parkinson's. The home provides palliative and respite care and has beds for 30 residents.
Suitable for individuals over 65 years of age and those with Parkinson's.
Birtley House Nursing Home
Birtley Road, Bramley, Guildford GU5 0LB
Birtley House offers both residential and day care, and has both English and Polish speaking staff. There are 47 single rooms, with no shared rooms.
Suitable for those requiring palliative care, respite care, physiotherapy and day care.
Ashley Park Care Home
The Street, West Clandon, Guildford GU4 7SU
Ashley Park Care Home has a total of 30 single rooms, 26 of which are ensuite. The home is registered to care for elderly residents.
Suitable for those with Parkinson's and people who have had strokes.
Queen Elizabeth Park Private Care Home
1/72 Hallowes Close, Guildford GU2 9LL
This large care home has a capacity of 77 and offers both day care and residential options. It caters to elderly residents and staff are trained to provide specialist care to dementia patients.
Suitable for the elderly and dementia patients.
Claremont Court Care Home
Harts Gardens, Guildford GU2 9QA
Claremont Court Care Home has a total of 57 beds and caters to over-65s. Staff are trained to care for elderly residents with dementia.
Suitable for those requiring dementia care, respite care and palliative care.
Barchester Worplesdon View
Worplesdon Road, Guildford GU3 3LQ
A large care home with 78 single rooms, Barchester Worplesdon View is a modern care home that was purpose built. The home's staff can care for individuals with a wide range of conditions.
Suitable for those who are hearing impaired, have dementia, motor neurone disease or Parkinson's, among other conditions.
Sunrise of Guildford
The Astolat Business Park, Astolat Way, Peasmarsh, Guildford GU3 1NE
A large home with 71 single rooms and 15 double rooms, Sunrise of Guildford cares for individuals over the age of 55.
Suitable for palliative care, respite care and other needs.
Pilgrim Wood
Sandy Lane, Guildford GU3 1HF
Pilgrim Wood has 29 single rooms and 3 shared rooms, and cares for residents over the age of 65 years.
Suitable for Alzheimer's, dementia and the elderly.
Realising your elderly loved one requires extra, full time care isn't easy and when there seems to be so many options, it might be overwhelming to know where to start.
At Elder, we are always on hand to offer the best impartial advice, every day between 8 am and 8 pm to help you decide on the best care solution for the your loved one.
Get in touch with one of our expert care advisors today.
Frequently asked questions
Would I have to sell my parents' home to fund care?
Paying for care isn't necessarily straightforward, and many of our clients worry that they will have to sell their parents' home in order to fund their long-term care.
However, there are other options – your loved one may qualify for government funding in the form of benefits, grants or direct payments.
Alternatively, equity release in the form of a lifetime mortgage or home reversion could allow them to remain in their own home with the help of live-in care, without having to sell their home.
To see all the available options and their benefits and restrictions, have a look at our in-depth guide – "The True Cost of Care". The guide also talks you through applying for a Power of Attorney, which is particularly important, as it allows you manage your loved one's financial affairs if they become unable to cope themselves.
What is Elderly care?
Elderly care takes a variety of forms, depending on the needs of your loved one, but increasingly centres upon the constant presence of a dedicated live-in care worker.
This person is carefully matched to your relative to ensure that both parties can find plenty of common ground to forge a strong friendship.
Your loved one won't have to adapt to a whole new lifestyle, fit into new routines or struggle to remember a host of names and faces. Instead, they can remain in the comfort and safety of their own home, with their live-in carer.
They will offer help and support 24/7, bring peace of mind to your loved one. This also applies to the wider family, who can relax in the knowledge that their relative is safe, happy and secure at all times.
Care homes: is food prepared on the premises?
Food in care homes should be prepared on the premises in order to ensure quality and freshness, but standards do vary.
Good nutrition is very important and so if you are considering a care home, make sure that you consider food quality, choice and standards when researching and visiting potential accommodation.
Remember that higher quality care homes often have their own chefs, and meals can be of restaurant quality, but there are many homes where standards fall far short of this.
If you are concerned about your loved one's nutritional or dietary requirements being met, then you may want to consider a live-in care option, rather than a care home.
In this instance, a carer can be on-hand to shop for and cook the meals that your relative wants and needs, without having to consider the pressure of mass production or the dietary requirements of many different residents.
Does live-in care support those with diabetes?
If your loved one is living with diabetes, choosing a provider such as Elder live-in care is a great way to ensure 24-hour care. Diabetes can be an exhausting condition, made much more difficult in later years, especially when someone is living alone.
Tasks such as cooking and cleaning can become too strenuous and, as a result, nutrition can slip and the condition can worsen. Remembering to take medicine and keeping doctors appointments can also become a challenge. But for those who prefer to remain living independently, in their own homes, home care can be the ideal solution.
A live-in carer from Elder has the knowledge, experience and training to support someone living with diabetes at home. From nutrition to medicine, as well as encouraging activities such as walking, live-in care can be the best option in the beneficial management of diabetes.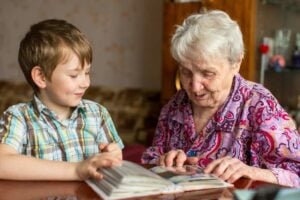 The true cost of care – everything you need to know Discover the true cost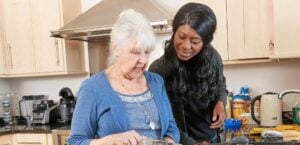 Live-in care Vs Other types of care If your loved one has reached a stage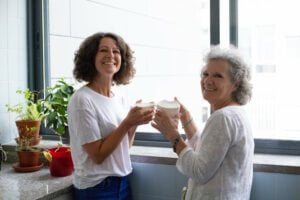 A Guide for Caregivers – Everything You Need to Know If your loved one needs