Choosing a care home
Here at Elder, we understand that live-in care in Greenwich might not be an option for everyone, perhaps your loved one's home doesn't have the required space or facilities.
We believe all elderly people have the right to live in a comfortable and safe environment, regardless of the level of care required. We've created a list of care homes in Greenwich to help you find the best suited care for your loved one.
The top care homes in Greenwich
Elder provides exceptional nationwide home care, that's why we are able to recommend some of the best residential care options in the Greenwich area.
Gallons View Care Home
20 Pier Way, London SE28 0FH
Owned by HC-One and situated just outside Plumstead, this residential nursing home offers long and short stays and respite care. Gallons View accommodates 120 residents in 120 single rooms.
Suitable for: Dementia care.
Meadows House Residential and Nursing Home
95 Tudway Road, Kidbrooke, London SE3 9YG
Situated in a quiet residential neighbourhood, this home is within easy reach of central London. Residents are housed in 59 bedrooms, all en-suite.
Suitable for: Dementia and Alzheimer's, physical disability, sensory impairment.
The Gables
2-4 Blackheath Park, Blackheath, London SE3 9RR
Operated by the London Borough of Greenwich Council, this care home with nursing offers accommodation for 16 residents in single rooms, two of which are en-suite.
Suitable for: Learning disabilities, autism/ASD, cerebral palsy, epilepsy, hearing, visual and speech impairment, schizophrenia, stroke.
Westcombe Park Care Home
112a Westcombe Park Road, Blackheath, London SE3 7RZ
Westcombe Park is a modern purpose-built care home owned by the London Borough of Greenwich Council. This home provides respite, nursing, nursing residential and convalescence care in 49 single rooms.
Suitable for: elderly residents aged over 65.
Riverlee Residential and Nursing Home
Franklin Place, Off John Penn Street, Greenwich, London SE13 7NJ
This purpose-built facility close to Greenwich Park can accommodate 75 residents in single en-suite rooms. Operated by Sanctuary Care Ltd, the home has a range of facilities and regular visits from health professionals.
Suitable for: Alzheimer's and dementia, sensory impairment, cancer care, Parkinson's disease, stroke, challenging behaviour, physical disability
Puddingstone Grange
82 Plumstead Common Road, Plumstead, London SE18 3RD
This purpose-built facility caters for 62 residents with en-suite facilities. Operated by Avante Care and Support, Puddingstone Grange has a specialist mental health unit.
Suitable for: Alzheimer's and dementia care, mental health conditions, sensory impairment, stroke, epilepsy, Parkinson's disease, colitis & Crohn's Disease, cancer care.
Weybourne
1 Finchale Road, Abbey Wood, London SE2 9AH
Located in a residential area, Weybourne is operated by Avante Care & Support. Residents accommodation comprises 40 single rooms, 7 of which are en-suite and 24-hour dementia care is provided.
Suitable for: dementia and Alzheimer's, alcohol dependency, epilepsy, sensory impairment, Parkinson's disease, stroke, schizophrenia.
The Oaks Care Home
904 Sidcup Road, New Eltham, Sidcup, London SE9 3PW
This Priory Adult Care operated centre offers a range of facilities for adults with dementia, challenging behaviour and complex needs. Accommodation comprises 71 single rooms and 21 shared suites, all of which are en-suite. A range of languages are spoken.
Suitable for: dementia and Alzheimer's care, mental health conditions.
Make sense of your options
It can be overhwelming when deciding on a care home for your loved one, especially with so many care choices in Greenwich.
Realising your loved one or relative requires full-time care can be hard, and care options can be confusing, that's where we can help.
Whether your loved one prefers to stay in their own home or needs to move into a care home, we can help by offering the best care advice, with no commitment necessary.
Get in touch with one of our expert care advisors today.
Frequently asked questions
Is there an alternative to care homes?
There's a wide choice of care homes available, some of which provide a stimulating program of events to entertain their residents. But no matter how good the food, or how dedicated the staff in a care home, the majority of older people would much prefer to remain in the familiar surroundings of their own homes.
Employing a live-in care worker allows your loved one to retain their sense of independence. Unlike in the majority of residential care homes, a live-in carer means that your loved one can keep their pets, stay with their spouse and stick to the familiar and comforting routines that they have built up over many years.
With no need to downsize a lifetime's worth of treasured possessions, moving a live-in carer into your loved one's home couldn't be easier, and it will allow them to continue enjoying their current lifestyle, while being supported at every turn.
If you would like to know more, please contact one of our care specialists here.
Are care homes expensive?
Care home fees vary widely according to the individual needs of your loved one and other factors such as the location of the home. Care homes with nursing are generally more expensive than homes that only provide social care because of the increased cost of employing trained nurses, and specialist dementia homes also charge higher rates.
The cost of live-in care is often lower than care home fees, sometimes saving as much as 30% compared to the cost of residential care. If you are looking for care for an elderly couple, live-in care is very much less expensive and has the added benefit of allowing them to stay together in their own home rather than being parted, as they may be in a care home.
You can find out more by getting in touch with our care specialists.
What is live-in care?
Live-in care is a long-term support option for the elderly. We match your loved one with an experienced, compassionate and conscientious caregiver, for 24-hour, one-on-one support in the comfort of their own home.
We're the UK's No.1 provider of live-in care, with some of the country's most experienced and highly qualified caregivers on our books. Only the top 7% of all applicants to join our team, so you can rest easy that your loved one will receive the quality care of a residential home without leaving their own four walls.
You can find out more about how it works on our live-in care in Brighton page.
How can I fund care for my loved one?
Planning for the long-term elderly care needs of a loved one is complex, so it pays to consider the matter as far in advance as possible. A local authority assessment is free of charge and available to anyone on request, and this could identify local sources of funding, depending upon your loved one's financial circumstances.
NHS funding may be applicable if your loved one suffers from a long-term health condition, and grants and benefits may be available. If your loved one must pay for their own care, it's best to seek professional advice from a financial advisor with CF8 or CeLTCI accreditations.
We have produced a range of guides covering the costs of care and how to fund it, and our advisors are on hand seven days a week to talk you through your options and point you in the right direction,
If you'd like to know more about funding for your loved one, take a look at our Care funding calculator.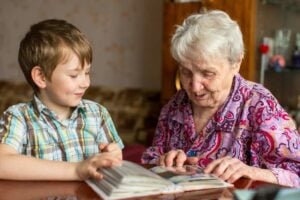 The true cost of care – everything you need to know Discover the true cost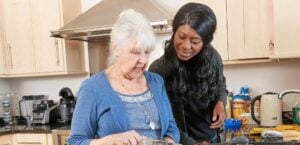 Live-in care Vs Other types of care If your loved one has reached a stage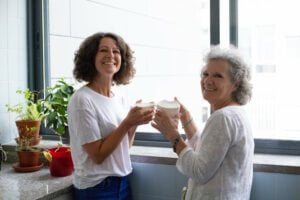 A Guide for Caregivers – Everything You Need to Know If your loved one needs