Choosing a care home
Live-in care in Epsom isn't for everyone. Your loved one may not live in a house that has an extra room to accomodate a home carer, or perhaps the idea of it just doesn't quite take their fancy.
Even so, Elder would still like to help you make the ideal later life care choice for your loved one, who deserves the kind of care that is not only suitable, but something they would choose themselves.
That's why we've summed up our top ten care home picks in Epsom to ensure that not only do you make the right choice for your family, but you don't get flustered trying to piece it all together either.
The top care homes in Epsom
If you're considering residential care for your parents or loved ones in Epsom, the following eight options may be worth considering.
Rosebery Manor
458 Reigate Road, Epsom, Surrey, KT18 5XA
This Signature care home offers nursing and residential care for couples and individuals and has 87 one-bedroom apartments and studios with a bathroom and kitchenette.
Suitable for those with dementia or mobility issues.
Leighton House Private Nursing Home
Burgh Heath Road, Epsom, KT17 4NB
Operated by Aims Care Group Ltd, this nursing home is registered for 27 clients and is located in Epsom Downs.
Suitable for those with Alzheimer's, Asperger's, cancer, epilepsy, hearing impairment, MS, Muscular Dystrophy, Parkinson's disease, mobility issues and speech or visual impairments.
Appleby House
Longmead Road, Epsom, KT19 9RX
Appleby House has 75 beds set in a residential location and is owned by Care UK Nursing & Residential Care Services.
Suitable for people living with dementia, old age, Parkinson's and Huntington's disease.
Linden House
9 College Road, Epsom, KT17 4HF
Located close to Epsom Downs, this Wren retirement living home has space for 32 people. There are 30 single rooms and one shared room.
This home is suitable for people aged 55 or over, including those with dementia, sensory impairment and mental health conditions.
Homelea
68 Worple Road, Epsom, KT18 7AG
Owned by Kal-tan Ltd, Homelea is registered for 19 people and has 17 single rooms and one shared room. One room has an ensuite bathroom.
Suitable for older people and those living with dementia or Alzheimer's disease.
Priory Court
Old Schools Lane, Ewell Village, Epsom, KT17 1TJ
This Priory Court Care Home is set in a cul-de-sac and offers ensuite facilities and Wi-Fi. There are 89 single rooms for people aged 60 or over and all are ensuite.
Suitable for older people and those living with dementia, sensory impairment, mobility issues, Alzheimer's, brain injury, cancer, Motor Neurone disease, Parkinson's disease or Multiple Sclerosis.
Barchester Epsom Beaumont Care Home
20/22 Church Street, Epsom, KT17 4QB
This a Grade II listed building in its own grounds has 56 single rooms, all of which have ensuite facilities.
Suitable for people aged 55 or over, including those with dementia, physical disability, sensory impairments, Multiple Sclerosis, Down's Syndrome, epilepsy, Parkinson's disease and Motor Neurone disease.
Hendford Nursing Home
Howell Hill Grove, East Ewell, Epsom KT17, 3ER
Hendford is owned by Jesyem Medicare Ltd and is located in a detached house on a private road near to East Ewell Station. It has 34 single rooms with ensuite facilities.
It is suitable for people aged 50-plus, including those with dementia and mental health conditions.
Realising your elderly loved one requires extra, full time care isn't easy and when there seems to be so many options, it might be overwhelming to know where to start.
At Elder, we are always on hand to offer the best impartial advice, every day between 8 am and 8 pm to help you decide on the best care solution for the your loved one.
Get in touch with one of our expert care advisors today.
Frequently asked questions
How to arrange overnight care at home?
Worrying about how your ageing loved one copes at night can lead to sleepless nights for everyone.
Whether it's dispensing medication, helping with toilet visits or trying to prevent your elderly relative from leaving the home in the small hours – something that can often occur with some types of dementia – coping with your loved one's night-time needs isn't always practical or even possible.
Elder makes it easy to organise overnight care in the home, often with as little as 24 hours' notice. As the leading supplier of live-in care in the UK, we offer trained and empathetic carers who can provide 24-hour care in your loved one's own home.
From companion care to dementia care, our live-in carers provide help whenever it's needed, giving you much-needed peace of mind in the process.
So call us today for a no-obligation chat and find out how an Elder carer could help.
Live-in care: how does the relationship work on a daily basis?
For many older people, remaining in their own home with a live-in carer helps them to retain a better quality of life and can be more cost-effective than a residential home.
If you believe your loved one would benefit from live-in care, then it's reassuring to know that the relationship with a carer works like a friendship but with the added care and support your loved one needs. Your loved one will be matched with their carer based on their personality and interests, so they can enjoy shopping or a movie together.
Care plans are always drawn up with the utmost tact and discretion, so the carer always knows when they're required. If you're interested in finding high-quality live-in care for your loved one based on a comfortable and caring relationship, contact us today for more information.
Who would care for my loved one in a care home?
If your loved one has to go into a care home, they will be cared for by members of the staff team on duty.
Depending on the size of the home and the number of staff members employed, this could mean that a different carer helps your family member with personal care tasks on different occasions, and they will not be able to enjoy the continuity of care that they would from a one-to-one carer who was providing live-in care.
Some care homes also have a high staff turnover, which adds to the problem of an older person having to be cared for by unfamiliar carers.
With Elder's live-in care service, a carer would be selected for your loved one and would provide all the care and support they needed 24 hours a day so that a very close and supportive relationship is formed.
How quickly can I arrange a place for my loved one in a residential home?
While there are no hard and fast guidelines on how long it takes to arrange a care home place, you can estimate fairly accurately.
Firstly, much like buying a new home, you'll need to visit a few homes first to get a general impression. Once you find a home you like, you'll have to wait until a room becomes free.
It goes without saying that the best care homes are generally running at full capacity and many use a waiting list system. Until a place becomes free, your loved one may need to stay in hospital or possibly move in with you.
Alternatively, an emergency live-in carer can be arranged within 24 hours to provide elderly care. This carer could start right away and the initial care plan would be developed concurrently. Once the situation is in hand, a more permanent carer would then be arranged.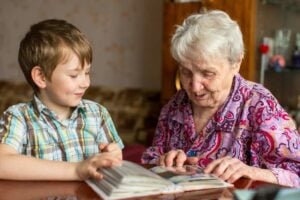 The true cost of care – everything you need to know Discover the true cost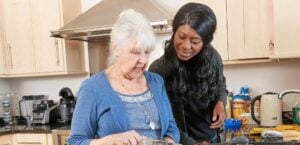 Live-in care Vs Other types of care If your loved one has reached a stage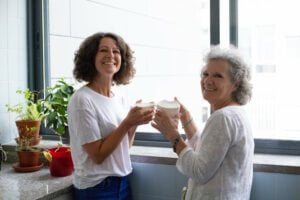 A Guide for Caregivers – Everything You Need to Know If your loved one needs