Choosing a care home
Live-in care in Bromley might not be suitable for everyone, your loved one's home might not have the necessary space to accommodate a carer, or perhaps they have complex medical needs.
Here at Elder, we still want to help. We believe your loved one has the right to live in a comfortable and safe environment, regardless of their circumstances.
That's why we've created a list of care homes in Bromley to help you find the most appropriate care option your loved one.
The top care homes in Bromley
Elder provides exceptional nationwide home care, that's why we're perfectly placed to recommend some of the best residential care options in the Bromley area.
Fairlight & Fallowfield
Ashfield Lane, Chislehurst BR7 6LQ
Operated by Mills Family Ltd. and situated near to Chislehurst Common, Fairlight & Fallowfield offers residential and nursing care for over-65s across two buildings. There are 55 single rooms, 52 of which have ensuite facilities.
Suitable for Alzheimer's, cancer care, epilepsy, Parkinson's disease and stroke.
Park Avenue Care Home
69 Park Avenue, Bromley BR1 4EW
Park Avenue Care Home is a privately run facility operated by Exelcare Holdings that can provide palliative, respite and convalescent care for up to 51 residents over the age of 60 in 51 rooms.
Suitable for dementia, old age, Alzheimer's, cancer care, Parkinson's disease and stroke.
Elmstead Care Home
104 Elmstead Lane, Chislehurst, BR7 5EL
There is space for up to 41 service users at this Bupa-operated care home. All 41 rooms are single but ensuite facilities are only available in 9 of them. There is a specialist dementia care unit separate from the rest of the facility.
Suitable for dementia, Alzheimer's, old age and stroke.
Baycroft Grays Farm Road
Grays Farm Road, Orpington BR5 3AD
This is a purpose-built care home that is operated by One Housing Group for up to 75 65+ residents in ensuite rooms. Palliative, respite and convalescent care are all included.
Suitable for dementia, old age, physical disability and sensory impairment.
Queen Elizabeth House Care Home
38 Southborough Rd, Bromley BR1 2EE
Greensleeves Care operated Queen Elizabeth House care home is located in Bickley. 28 single rooms. The facility can provide dementia care as well as residential care for those 65 and older.
Suitable for Dementia, old age and physical disability.
Clairleigh Nursing Home
104 Plaistow Lane, Bromley BR1 3AS
Situated in Wildmore Green, this purpose-built care home is operated by Palmgrange Ltd. and includes 48 single rooms alongside one shared room. .
Suitable for old age, physical disabilities and sensory impairment.
Foxbridge House
Sevenoaks Road, Orpington BR6 7FB
A purpose-built residential, respite and nursing care facility operated by Care UK Nursing & Residential Care Services. Foxbridge House can cater for up to 84 care recipients over the age of 55 in 80 single and two shared rooms, all ensuite.
Suitable for dementia, mental health conditions, old age, physical disability and sensory impairment.
Sloane House Nursing Home
28 Southend Road, Beckenham BR3 5AA
Set in a period house, Sloane House Nursing Home has 36 single, ensuite rooms for over-65s in need of palliative care, respite care or convalescent care. It is privately owned and operated by Mills Family Ltd.
Suitable for old age, sensory impairment and physical disability.
Make sense of your options
Realising your loved one or relative requires full-time care can be hard, and with so many residential care options in the Brommley area it can be confusing, that's where we can help.
Whether your loved one prefers to stay in their own home or needs to move into a care home, we can help by offering the best care advice, with no commitment necessary.
Get in touch with one of our expert care advisors today.
Frequently asked questions
Are residential homes the only care option available?
Residential homes are by no means the only elderly care option out there for when your loved one needs some extra support. Care homes may not suit everyone and it is definitely worth looking into alternatives to find something your loved one may be comfortable with.
Retirement villages, though at times can be rather pricey, offer support services onsite and often social activities where everyone living in the village can enjoy. Sheltered housing is another form of care which involves moving into a property with alarms and a warden on-site in case of emergency.
If your loved one doesn't want to move out of the home they know and love, the best option for them could be live-in care. Not only is it more affordable than residential care but it involves very little upheaval to your relatives life. All they need is a spare room and the rest falls to the carer to adapt to their routine and support them exclusively where is needed, 24-hours a day.
To find out more, check out our useful guide about care homes vs. live-in care.
What is home help?
Live-in care goes by many names and home help is one of them. But that's exactly what our carers do, they help your elderly loved one at home. It could be that your relative just feels a bit lonely and concerned about being alone for safety reasons.
Whether they simply find themselves struggling to do housework or their needs have progressed to requiring more complex care, home help encourages people to stay in their own familiar environment.
Living in a care home can take some getting used to, especially if your loved one is fiercely independent and happy in their routine and the home they've spent time making their own. Home help can be a great alternative, and in a lot of cases, cheaper too.
To find out more contact our expert care advisors for a friendly chat on 0333 150 2350.
What is live-in care?
Live-in care is a long-term support option for the elderly. We match your loved one with an experienced, compassionate and conscientious caregiver, for 24-hour, one-on-one support in the comfort of their own home.
We're the UK's No.1 provider of live-in care, with some of the country's most experienced and highly qualified caregivers on our books. Only the top 7% of all applicants to join our team, so you can rest easy that your loved one will receive the quality care of a residential home without leaving their own four walls.
Contact us to find out more about how live-in care works.
How can I fund care for my loved one?
Planning for the long-term elderly care needs of a loved one is complex, so it pays to consider the matter as far in advance as possible. A local authority assessment is free of charge and available to anyone on request, and this could identify local sources of funding, depending upon your loved one's financial circumstances.
NHS funding may be applicable if your loved one suffers from a long-term health condition, and grants and benefits may be available. If your loved one must pay for their own care, it's best to seek professional advice from a financial advisor with CF8 or CeLTCI accreditations.
We have produced a range of guides covering the costs of care and how to fund it, and our advisors are on hand seven days a week to talk you through your options and point you in the right direction,
If you'd like to know more about funding for your loved one, take a look at our Care funding calculator.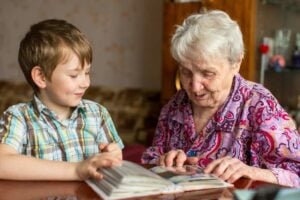 The true cost of care – everything you need to know Discover the true cost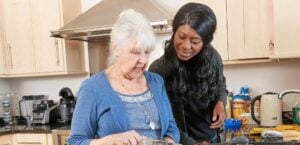 Live-in care Vs Other types of care If your loved one has reached a stage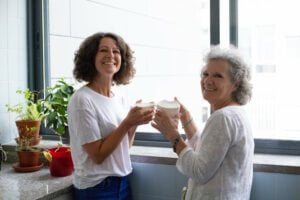 A Guide for Caregivers – Everything You Need to Know If your loved one needs